Entry for students
You are in the middle of your economics or engineering degree and want to put your knowledge, reflected in your above-average academic achievements, to the test in practice? Gain practical experience at an innovative company and get to know the day-to-day challenges, issues and processes. Develop future-oriented technologies with us in the growing field of electrics, electronics and software. As a student you can get to know our world and broaden your horizon hands-on. At Polar, you shape the future!

Be part of the team
We offer a challenging task from industrial practice for:
• Compulsory internships
• Working students
• Theses
• Career starters

You will be supported by experienced employees who will be on hand with help and advice and integrate you into the team.

What you should be able to offer:
• Analytical thinking
• Enthusiasm for technology
• Creative approaches
• Commitment

Why POLAR?
We support our employees in developing their strengths, and we show appreciation for their achievements. Exciting and varied tasks, performance-based pay and a good work-life balance are just a few of the points that should be of interest to you.

Your benefits at a glance: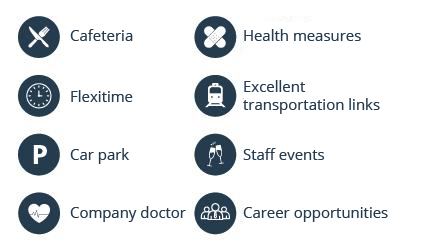 Apply for one of our advertised positions or submit a speculative application - talents are always welcome at POLAR.